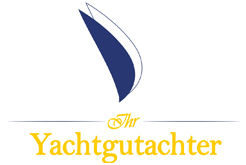 Qualification & experience
Do not fall into someone's lap, it has to be worked hard for them. To be able to work successfully as a despacheur and assessor assumes a very extensive and special qualification. To study theoretical books is not enough, as the implementation of the theoretical knowledge into the practice is absolutely necessary. Beside the successful training qualification as a boat-builder, with the main focus on the timber work, I can look back to perennial practice as a special seller in a reputable company of yacht sells. Those very special practical knowledges were followed by a longstanding appointment in the management of the yacht building sector.
An assessor and dispacheur has to be able to react with flexibility to different requirements. Customers and other suitors may not be able to evaluate in advance, which assessment may be the optimum for the following processes. The concerted assessment is based on the wide field of theoretical and practical knowledge of the despacheur. In every way, it is necessary for me to achieve the best results to satisfy my customers' expectations. Expertises of value and condition are my special ressorts, same as expos s and assements of averages and further damages. Of course I also take care of the conservation of evidences, the court- and arbitration assessments on to the supervising of building and repair, of shipyard approval and purchase advices. My competence is your advantage.
My Expertise is your strength. Take advantage of it!